canWork Cloud Support Docs
Nextcloud Appointments
Book appointments into your calendar via a secure online form. Attendees can confirm or cancel their appointments via an email link. Nextcloud appointments can replace Calendly, and works with all the other apps inside Nextcloud.
Features (adding new ones every update):
Timezone detection & casting
Two-way email notifications
Double booking protection
Custom email textBooking page style override
GDPR compliance support
Embeddable
Recurrence rules (RRULE) support
External availability management
Adjustable minimum lead time
Appointment titles
Booking page directory built-in
Up to 10 booking pages per user
Steps:
1. Create a separate calendar for the online appointments booked.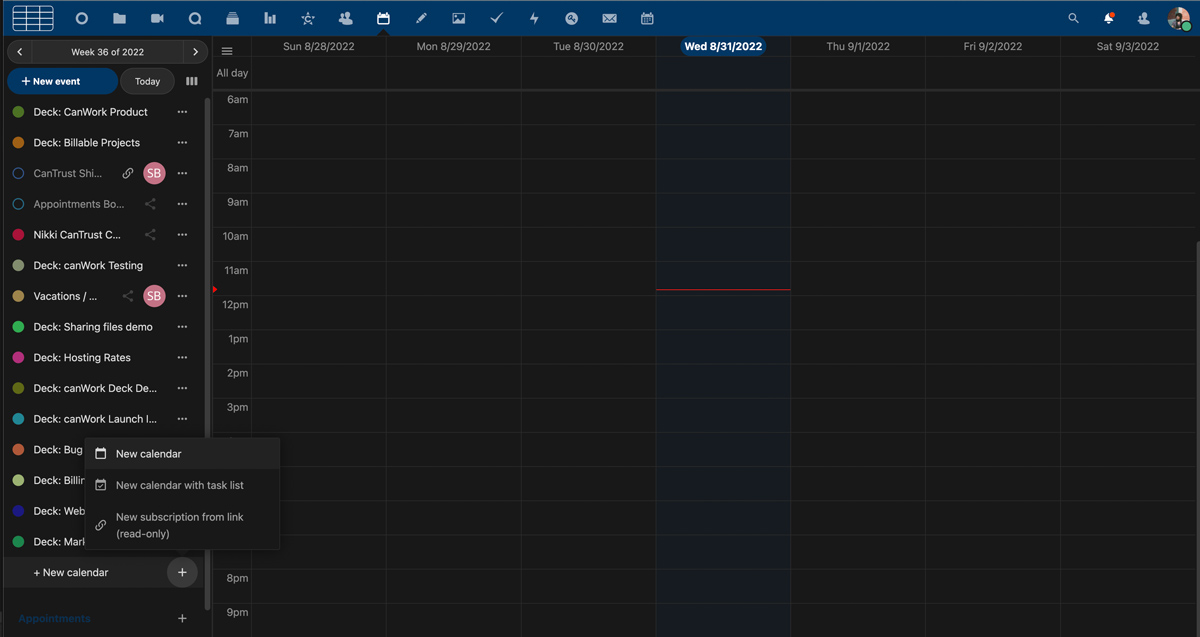 Steps:
2. Choose that calendar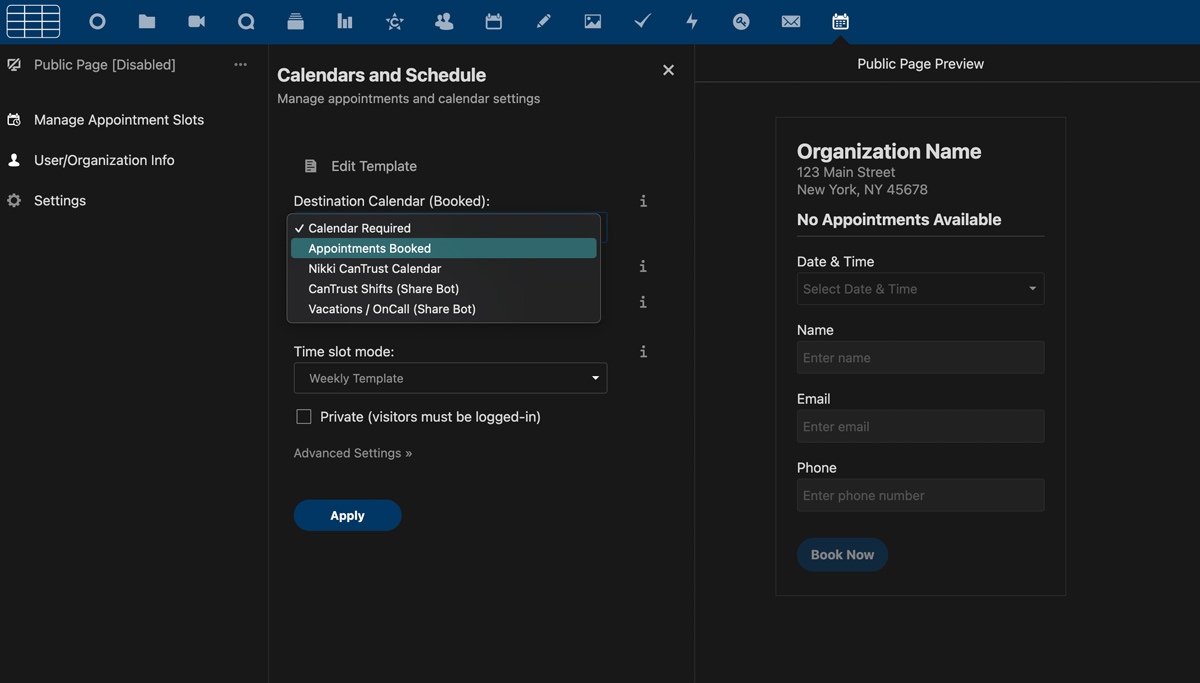 Steps:
3. Add your info.
You can cross reference with 2 more of your calendars for conflicts (even a Google calendar if you have the API connected)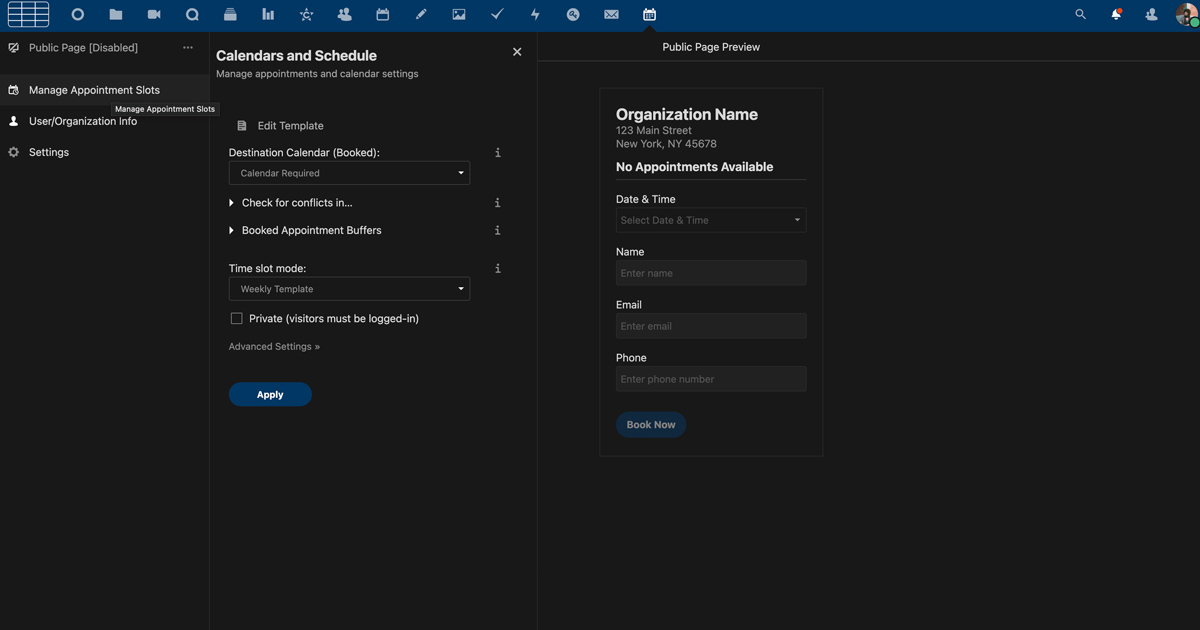 Steps:
4. Embed the calendar form into your website, or send the link to whomever you want