canWork Cloud Support Docs
Files
The first app is Files. It takes you to all your folders
You can access your files this way (via a browser), or, choose which folders or files to download, whenever you like and work from your hard drive. We'll cover this more later, once you are set up.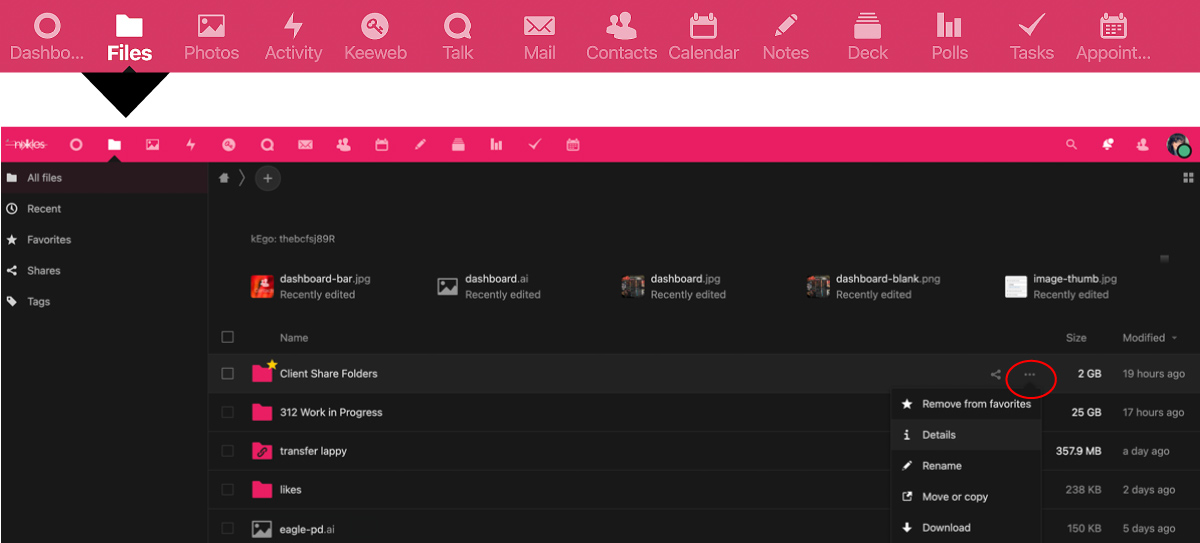 File Sharing
Share them to anyone in or outside of your org.
Holds any file type, and connects to all your others apps.
Link a file to a conversation!
The most important area is the Details section (circled above). You can do everything from there.
It will bring up this box (on the right side below).
As they say..Everything is in the "DETAILS"
All your sharing options, the chat connection, the project linking, the versions, the comments, permissions, and more (too long to list).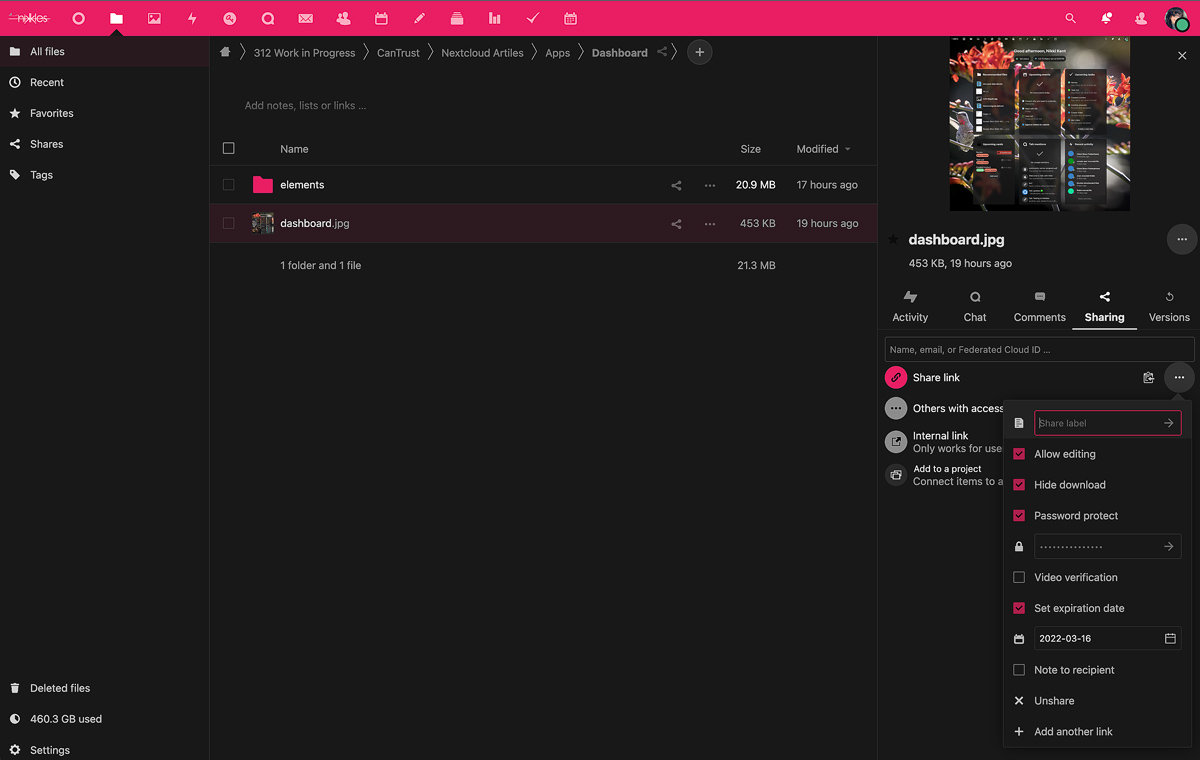 Details
Share the file as a link to anyone (and you can adjust that permission anytime)
Attach a file to a project (handy for keeping track of complex projects).
Add it to your task
Create a conversation in talk to it
Change and add permissions, expiry shares, +more
The magic of sharing is the details box. That has everything you need.
This sample below shows a differently themed instance, of a chat created, attached to a specific file. Collaboration at it's finest!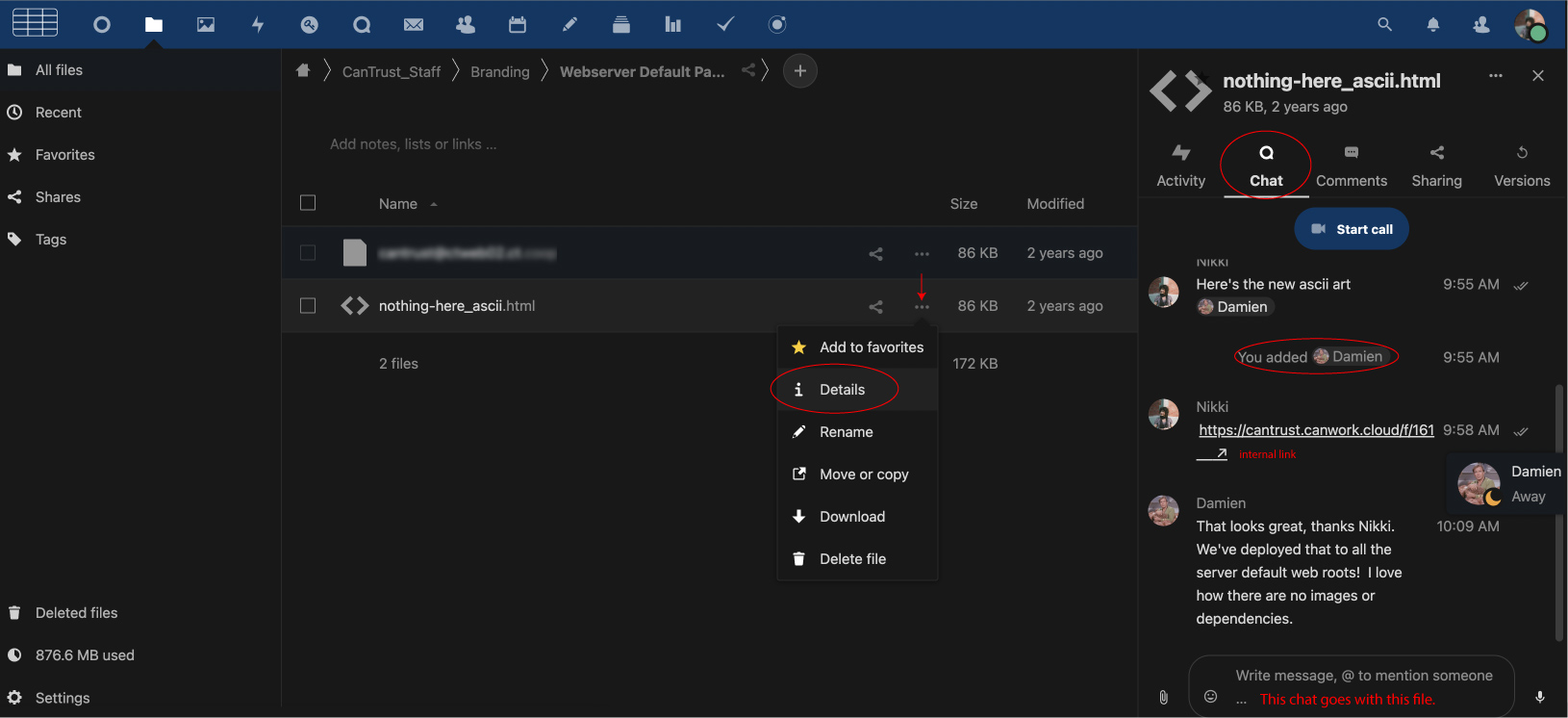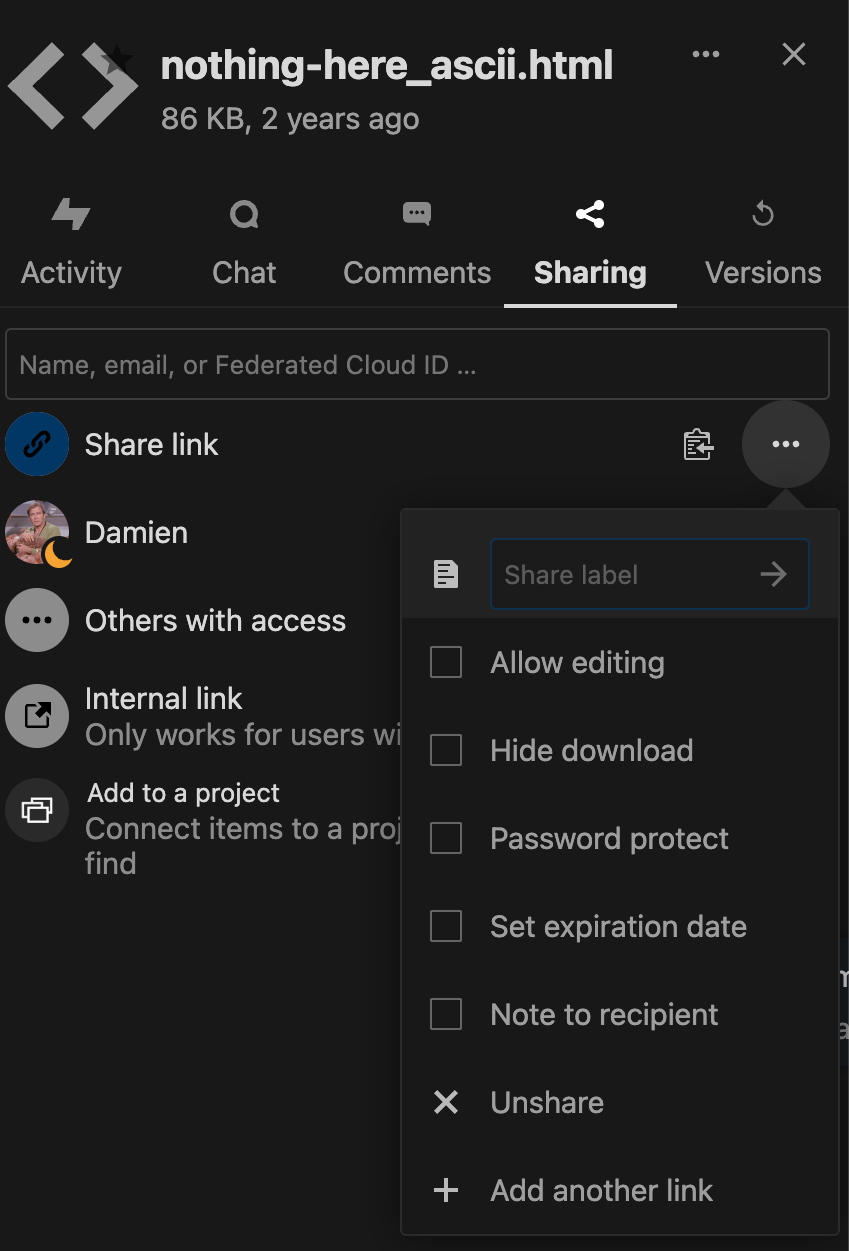 Sharing options
Share link to create a public link with your set of permissions
Others with access shows you the others that have access to this file.
Internal link when you are sharing within an organization, and they already have permissions to that folder.
Add to a project connects your file to a project.