canWork Cloud Support Docs
Connecting a Google mail address
To connect a gmail account, you need to first set up 2FA on your gmail account.
Then, you'll need to create an app password in your Google email account.
Create & use App Passwords
Go to your Google Account.
Select Security.
Under "Signing in to Google," select App Passwords. You may need to sign in. …
At the bottom, choose Select app and choose the app you using Select device and choose the device you're using. …
Follow the instructions to enter the App Password. …
Tap Done.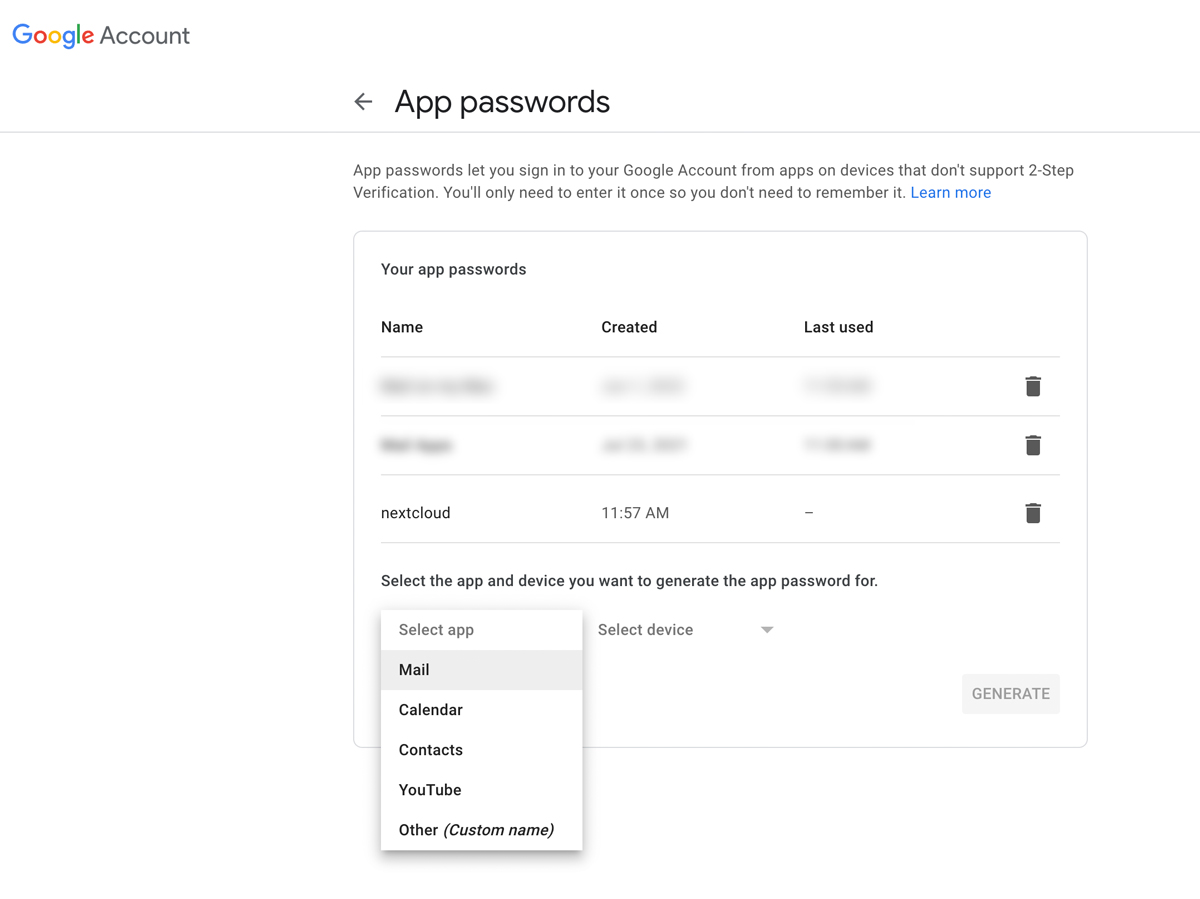 Then you can use that password in your Nextcloud email client. Use the supplied password as you would your regular login password.