canWork Cloud Support Docs
Synchronizing with iOS Calendar
Open the settings application.
Select Calendar.
Select Accounts.
Select Add Account.
Select Other as account type.
Select Add CalDAV account.
For server, type the domain name of your server i.e. example.com.
Enter your user name and password.
Select Next.
Your calendar will now be visible in the Calendar application.
*If you have 2 FA set up on your Nextcloud account, there is an extra step. You need to create a device password or the 2Fa will timeout.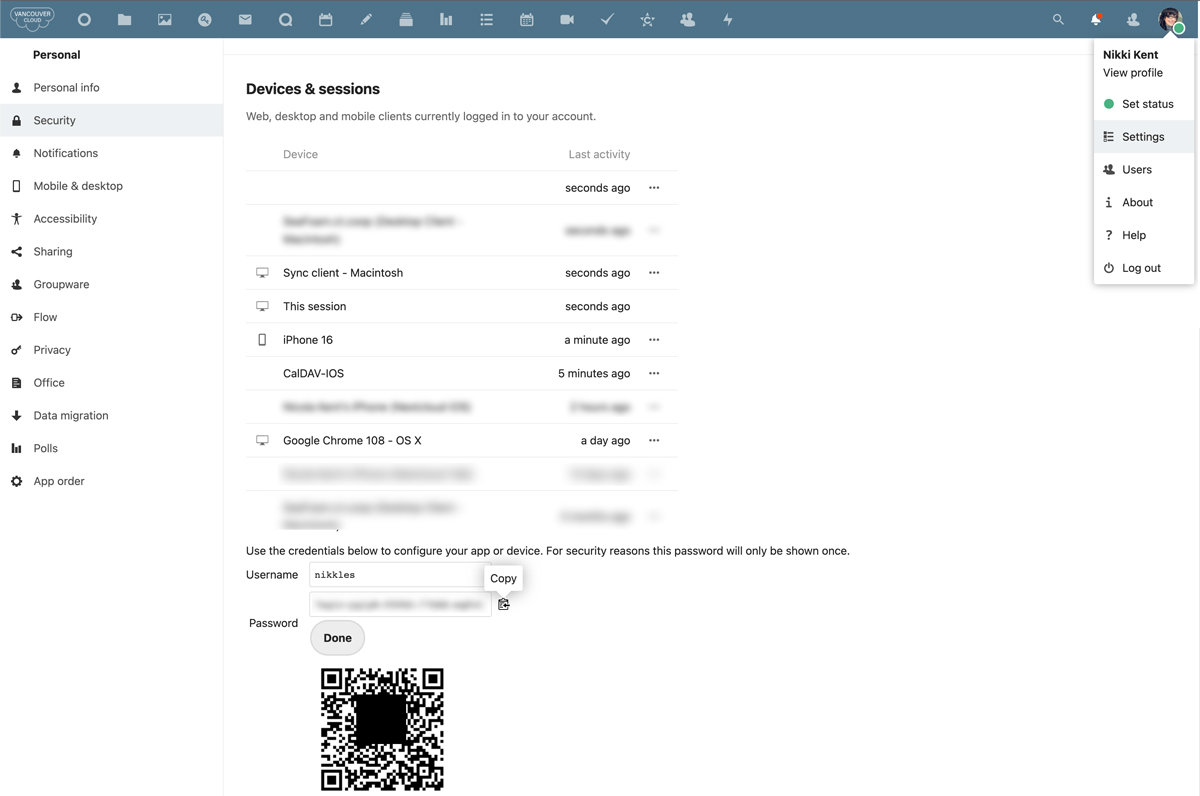 Short how-to videos on connecting your Nextcloud calendar to your Mac OS desktop calendar, and some workflow.